When you have to transport your horses, you will come across a large choice of vehicles: horseboxes, small lorries (Light vehicle), large lorry (Heavy vehicle) … Then, you must ask yourself what you will use it for and make a choice. Will you be transporting horses sometimes, regularly, every day ….? According to your activity, for recreational purposes, competition, professional, practice, showing…. What is the best equipment to choose from? The first question to ask yourself is how many horses are you going to transport and how often?
Horsebox or small horse lorry, choice for the private individual
The private individual who has one or two horses will have the choice between a horsebox pulled by a 4-wheel drive or a small lorry. These have known a rise in demand in the last few years. Very appreciated by the racing industry to transport your horse to the race course, it is becoming the first choice of private individuals to transport their horses in. It is very practical and less troublesome than a horse-box and a car, it measures 5 to 6 meters long. It is easy to drive, good handling, lighter in petrol than a car on long distance, it weighs less than 3.5 tons – therefore less risk of overturning, it is very comfortable for the rider but also for the horse. Well finished for the transport, most of these small lorries have a tack room, sleeping area for the riders, a video camera to check on the horses. Easier and more pleasant to drive than a horsebox, a small lorry is a real little house on wheels.
HGV lorries : Not only for professionals
The professional riders who compete all year round live in their lorry. And their comfort is therefore even more important than the horses as they have to be in best shape when they're competing. In the last few years, we have seen new large lorries where the amount of horses transported has been reduced to 3 or 4 horses in order to give space to a larger living area and often as good as the best hotels. A large lorry is truly a house on wheels, living space, with showers and toilets, sleeping area with real beds, fully equipped kitchen, heating system and boiler, lots of presses and a tack room of course.
Carefully read all the details in the advertisement
Lorries can accommodate between 1 to 15 horses and more. Before buying, establish your budget, know your needs. Define what your prerequisites are: lateral opening, sleeping area for passengers, storage, hot water, space in the driver's cabin and number of passenger seats: some lorries are equipped with a shower as we said previously. Like a car, check the mileage -often high, but those types of vehicles are built to endure high mileage-, check the year, the number of owners, the gear box, the state of the body, the tyres and then the little extras that will improve your comfort: air conditioning, speed regulator, cctv to check the horses area….read carefully all the details of the ad ; state of the ramp, of the door to the tack room, the lock on the doors, roof vent, windows with or without grid protection and window between the driving area and the back for example…. Can you close the high doors over the ramps? A water and rot proof floor? A removable front bar ? an internal light ? Tying rings, padding panels ? A tack room ?
Possess the right licence
Don't forget to respect the towing regulation in terms of towing a horse lorry. Therefore, know the weight of your fully laden horse trailer. Remember, to drive a lorry under 3.5 tons, you need the appropriate licence. For a heavier lorry, you need another license. In any case, you must follow the law and check that you can drive the vehicle and that you have the correct driving licence. Heavy lorries are placed under particular rules which are very strict in terms of driving time.
An alternative solution : renting
If you are not sure, know that short rental options (for example: for a competition) and long rental options (for travelling more often) are possible. It all depends on your activity and its intensity. The short rental is interesting for a "one off" and trips that's are unplanned and occasional. For long rental, it is a controlled investment that will suit your budget on a prolonged period of time.
The proof with photos
When you select your ads, for a horsebox, a small lorry or a large one, choose the ads in which you can see the vehicle from all angles, just like for a car, all the details should be seen. And especially, if the chosen lorry is far from home, make sure you are rigorous when you select the vehicle online.
Buy from a private individual or a professional
Once more, this choice is done like when you want to buy a car. You choose the vehicle according to the quality to price ratio. If you buy from a private individual, you have to be able to trust him on the exchange and on all the details given for the sale. It is necessary to be pragmatic and if possible, to see and try the vehicle before buying it. This advice is applicable if you buy from a professional except that he could buy back your old vehicle if you have one and propose an insurance and a maintenance contract to you.
Advice from Rodi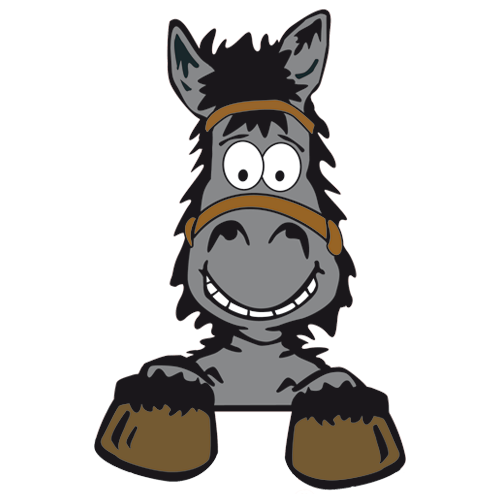 Make sure you have the correct driving licence for the lorry that you need.
Check very carefully all the details of the vehicle and think of the wellbeing of your horses during their transport!
If it is your first time buying a lorry, get help from a specialist.
Think of renting for occasional use or for a long period for a professional.