Selling your trailer requires a particularly precise advert, as if you were selling a car. Everything must be included; the make; model; year; bodywork; tyre condition of the tyres; interior accessories and security even the colour and those little extras that will make the difference. After that, you can talk about price! Here are your top tips to put together a hard-hitting and clear advert that will enable you to sell your trailer quickly and for a good price.
Describe your Trailer Accurately
This requires close examination of all the details, even the smallest selling points, for example, any rust on the bodywork or if the trailer has been subjected to light, medium or intense use. Equally it pays to include all the plus points, additional security, colour, whether it has new or used tyres and if you have made any interior improvements. State the method of travel for the horses, whether it is front-facing, rear-facing or side loading. Is the roof in metal reinforced fibreglass, does it have a solid chassis with a good suspension, or anodised aluminium side panels? Explain how the ventilation works and indicate whether the floor is also anodised aluminium or another material and if the trailer has a double door at the rear with hinged lever closures. How many previous owners has it had? What year was it first put into circulation or registered? What external accessories does it have, for example, outside tie bars? Has the trailer been left outside or kept under shelter? Include the total permitted towing weight and the type of towing vehicle required. All these details are the things that will enable you to connect with potential buyers and so it is important to be precise.
Highlight the 'Plus-Points' of Your Trailer
Does it benefit from a tack storage compartment, a sliding aluminium separation grille, a spare wheel and is the colour attractive? Some vans are equipped with anti-panic fixings, so describe them. Some have tinted, positionable windows. Is there an interior light for example or a galvanised rear stabiliser with integrated lighting or even a wind-break system. Highlight as many of these plus points as possible to get buyers onside and be really accurate.
Preparing Your Trailer
A well cared for trailer, is one which has been cleaned after every use. Before putting any photos online, make sure that every little corner and angle has been cleaned and can be clearly seen on the photos. Just as if for selling a car, seeing a well-maintained trailer will give potential buyers confidence in the product and that will also be reflected in the price you can obtain.
Before Selling
Don't forget to check the general state of the trailer and ensure all is working correctly, such as the light bulbs, cleaned and polished breast bars, floor, solid, clean and in good condition, Smooth side panels, there should be nothing inside that could injure the horses. The most important thing is obviously the floor, as it needs to support the heavy weight. Be particularly careful if it has a wooden floor.
Let's Talk About Price
If you are looking to sell your trailer quickly there is little choice other than to put it up at a very competitive price. Price after all, is the key to negotiation for any second-hand item. Fixing the sale price of any trailer is often the most tricky thing for the seller. There are two key ways to estimate a value and to help you, the internet site Equirodi.com also has a reference tool that allows you to judge the value of your trailer from the prices of thousands of trailers registered since 2006 (mainly in France). You could also compare your price by looking at other adverts for similar trailers on Equirodi.com and other online selling sites. If you are thinking about buying a new horse trailer after your sale the it might be worth contacting a professional dealer direct as although you will probably get a better price by selling your trailer privately, with a dealer, you won't have to go through the lengthy process of finding a buyer.
RODI's top tips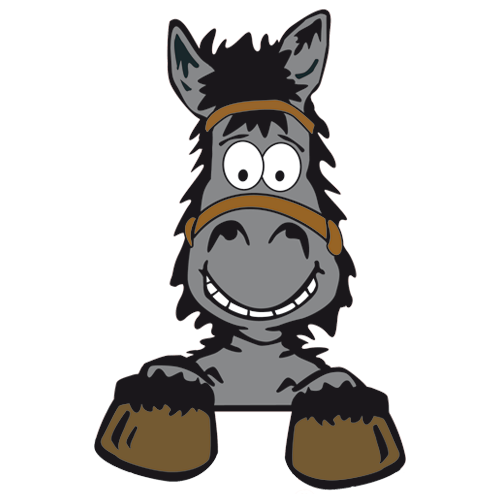 Be precise with your advert, before publishing it, just as if you were selling a second-hand car
Fix your bottom-line price and don't go below it
Include photos from all angles, inside and out (don't forget that professionally taken photographs may be subject to copyright)
If negotiation isn't your strong point and you want to buy a new van afterwards, put yourself in the hands of a professional dealer