So you want to get out and about with your horse, find new hacking/trekking tracks, go to competitions or just meet up with other riders?
A specialised horse trailer is the ideal solution to safely transport one or more horses on busy roads or motorways. When buying a second-hand trailer, just as if you were buying a second-hand car, it is important to do your research, assess it carefully and try it out before committing to buy.
Work out What You need and Stick to it
Choose a trailer that matches your personal requirements. Use the internet to do your research and help you identify the brand of trailer you need and the key points that are important to you, for example ; do you want front or side facing loading/travel; a metal reinforced, polyester roof; a chassis with a good suspension; anodised aluminium side panels; good ventilation; aluminium floor; double rear doors with slotted lever fastenings; storage space for tack; aluminium separation grille on sliding rails and a spare wheel. Some trailers are equipped with a quick release anti-panic device, repositionable tinted windows, interior lighting, galvanised rear stabiliser with integrated lighting or even a wind-block system, all items to consider when buying your second-hand trailer. and of course, last, but not least, don't forget the colour so you can go for a pleasing modern look and design. The choice is yours.
Should You Buy Privately, or from a Professional Dealer?
While you may get a better price by buying privately, buying from a dealer may ensure that what you buy is mechanically sound. Some trailers sold by professionals will effectively be guaranteed and some dealers may even part exchange for your old trailer too.
Quality, Finish, Safety; the Three "Must-Haves"
Before buying a second-hand trailer in France, you will need to be in possession of a driving licence with the categories EB on it and also have a towing vehicle, with an engine large enough to provide the pulling power (a minimum of 130 horsepower) for example a 4x4 or a large estate car. There are some exceptions where the EB driving licence is not required, i.e. when the total towing weight of the towing vehicle and the trailer does not exceed 4250 kg, however it is always worth checking the current towing legislation.
As soon as you have found the trailer that suits your needs best (i.e. number of places, brand, year, budget, etc.) on Equirodi, which has the largest choice of second-hand trailers on the internet, you should organise an inspection visit.
Check it Out from Every Angle
Think about checking that everything works as it should and meets current vehicle standards, for example; indicator light bulbs ; smooth walls, a flat, solid floor and that the loading ramp is in a good condition and, if there is one, check the condition of the floor covering. Ensure the roof and tyres are in good condition (no rust!) and there should be nothing inside the trailer that could possibly hurt or damage the horse during loading or travel.
The most important thing is of course, the floor which will have to support considerable weight. Be particularly careful if it is a wooden floor, for example, is it the original or has it been replaced? Has the trailer been left outside in all weathers or under cover? You need to be very careful before committing to buy a trailer, and just as if you were buying a second-hand car or a caravan, ask the right questions and be very clear about what you want to know.
In Conclusion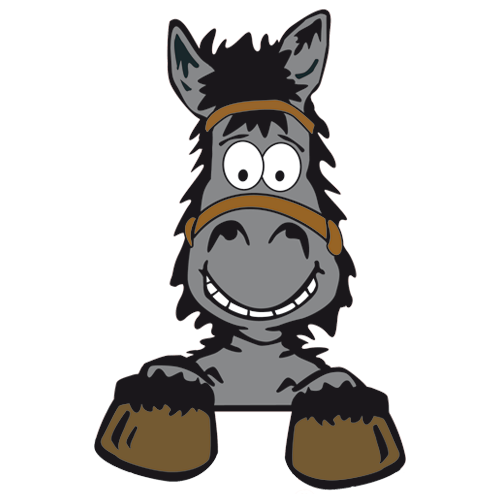 Choose a trailer as if you were buying a second-hand car or motorhome. Take extra care over the functional and technical points and the condition of the construction materials and check all the key mechanical items and safety aspects.
Establish a clear agreement on price and be clear about your requirements and exactly what this includes.
Make sure you know in advance how to drive a fully loaded trailer and a vehicle powerful enough to tow it.
Get help from a professional so you can be sure of buying the right trailer for you.
Find a Horse Trailer for sell