You are looking for a suitable place to reach the full potential of your horse and his well-being; you want to buy a property with a house and land or just land alone. Depending on what you do with your horse: leisure or competition and your equestrian discipline: jumping, dressage, eventing, western riding, trekking... your needs will be different. Several options are available to you, depending on your budget and your specific expectations. Before buying the property, follow the guide...
Buying only land
Knowing that, ideally, your horse needs an area of at least 1 hectare to provide adequate room for its comfort, you must therefore base your research on this first essential requirement. The more horses you have, the more this area has to be multiplied. If you have a fragile sport horse, it is preferable to buy flat ground where he will not risk getting injured. If you have a leisure horse, resistant and used to uneven ground, your field may be rougher.
It is also necessary to plan ahead before setting your sights on a piece of land: in winter, your animal feeds on hay, in the summer, it eats grass... This means that, in order to prevent overgrazing, you will need to divide your field into multiple paddocks.
In any case, choose a property that is not far from your place of residence. So you can go there regularly to take care of your animal and ensure its well-being.
Find a property and equip it with equestrian facilities
First, establish your pre-requirements. Do you live alone or with your family? Do you have any professional obligations that do not allow you to live in a remote place? Will you have enough time to develop the pasture and the equestrian facilities that will welcome your horse? Are your investments in terms of time spent and money sufficient? Here you can discover properties you may be interested in.
Build the necessary facilities
Depending on the type of horse you own, the shelter that will accommodate him will be different. If you have a leisure horse, a field shelter will do. If it is a sports horse, it is preferable to have an individual stable of 5 m x 5 m, well insulated. For the draught horse, a very spacious shelter, protected from the weather will suffice...
A second shelter is necessary to store the bedding (sawdust or shavings, per bag of 10 kilos to change every two or three days); Straw (a bale every day or every two days). This shelter must be large enough to have a tack room, and preferably be secured against thefts.
A horse consumes 30 to 60 litres of water per day, depending on the season and the work provided, so he must have access to a suitable drinking trough.
Finally, under the heading "installation", the unavoidable fence. It must be visible and be between 1.20 m and 1.50 m high. Different choices are possible: a wooden fence, tape, cables, an electrical wire special for horses.
Be aware that all the installations of more than 5 m ², as well as the fitting of electric fences, are to be declared to your local council.
Buy an equestrian property already built
The advantage of this type of property is that it is a turnkey one. It's typically sought after by competition riders, so the appropriate facilities must already be included into the property: an outside sand arena or even an inside one. Competing horses, sometimes fragile, must be particularly pampered and benefit from spacious stables, an efficient shower and all the amenities necessary for work, comfort and relaxation. Among the properties already equipped, you will find some equipped with a sports-relaxation area with a swimming pool, a jacuzzi or sometimes a tennis court.
Most often located in rural (but not necessarily isolated) areas, a wide range of properties are available to you. The property will be mostly large, with garages (very practical to accommodate a horse-box, a tractor and equipment), stables, feeders and drinking troughs, a tack room, a rain shelter, a shower, a shed for hay, a fenced field and a sand arena.
To spare your efforts and avoid wasting your time, it is better to turn to the professionals of the equestrian world who will guide you in your research ... The ideal property is not found under the hoof of a horse!
The RODI conclusion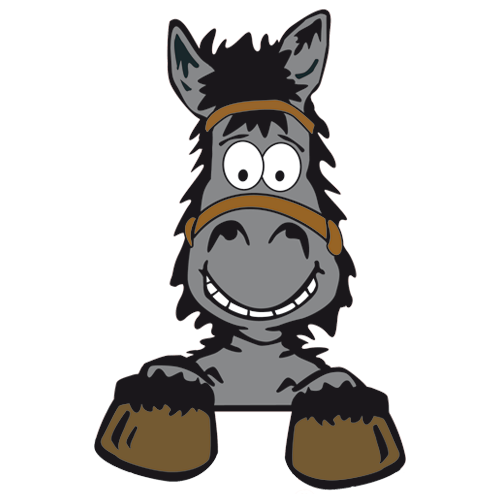 For a field, consider all the facilities to be established and the compulsory work to be carried out.
Identify in detail all your pre-requirements before you set your heart on a piece of land or an equestrian property.
Find your turnkey property with all the facilities already integrated for one or more horses.
Choose your property according to your activity: leisure, riding lessons, breeding, competitions ...
Find your equestrian property