Buying one or several ponies is an exciting experience, however it is important to know before the purchase who this small horse is intended for. For what purposes and for what key focus will this new companion be used? Will he be ridden by a child, a teenager, or a novice rider? Will he be hacked or ridden regularly? Will he be kept in a field, will he be working in an equestrian centre? Here are some essential tips to make the best possible choice to avoid making a mistake or risk being disappointed.
Start your search on the webb
You can find many ads about ponies for sale or people looking for ponies to buy on equirodi.com. Study all the required criteria and establish a first short list, in relation to the use that you will make of your pony, before contacting the seller. Do not necessarily fall for a beautiful photo! Make a selection by price range, animal use, size, lifestyle; also take into account his temperament, the way he's used to being ridden, ask if he can live alone, if he likes children and company, his age also (a pony can live for forty years). It's not an "investment" that can be done lightly, just like buying a horse. Before choosing any animal, you should, of course, ask to see him in his daily environment by organizing an appointment with the seller.
Trust your intuition before buying
Know how to trust your instincts: do you have a good feeling about the animal or not ...? Touch him and see if from the first physical contact, you have a bond. Do not fall for him only because "he's cute" or because your kids like him. On the day of the visit, study the animal well, the state of its teeth, its hooves, its coat, its docility ... Learn about the temperament of the pony: calm, spirited, placid, greedy, likes going on hacks and can be ridden? Every detail counts. Whether you are a professional or a private individual, get advice from an expert. Insist on seeing his passport, which must be in order. Once you have gone through all these precautions, you can finalize the transaction. Feel free to ask at this time if the animal is insured. For its transport to the buyer's place, either the seller will drive the pony to your place or you will have to rent or buy a horsebox if you do not own one.
Experienced pony, young rider
To choose a pony, you must, first and foremost, know the level of the rider that's going to ride it. For centuries, we've heard that it is better to get an experienced or older horse for a beginner to build the confidence of the rider and so he will learn without any problems and will not get a fright, an experienced horse will know his job and will be quiet as he has passed the spirited stage of youth. But if the rider is experienced he will be able to train a younger animal.
Different breeds
Easy to look after, rustic, a pony can stay out all year round but he needs to have a shelter to protect him from bad weather. Coming from a rough background, a pony is an example of strength and endurance. Amongst the many different breeds that we know are: Welsh Mountain, Shetland, Haflinger, Poney Français de Selle, Connemara, and the New Forest.
Born to carry
The daily routine of a pony requires the same health rules as for a horse: food, vet care, unexpected, size of the field, shelter, fencing... Ideal for starting to ride and enjoying it, ponies are simply miniature horses. Their life expectancy is on average 30 years depending on their surroundings and their health ... so longer than a horse. The oldest known pony is named Sancho, a half breed Welsh/Arab pony who died at the age of 54, in 2003. Their average height is between 1m and 1.50m but you can choose a tiny pony for your little kids. As a matter of fact, ponies were first used to carry heavy loads, they then became, as time went by, the ideal ride for children that want to start riding from the early age of four or five years old.
Maintain a safe and friendly place
A pony likes cuddles, treats – however, be careful not to spoil him too much !- and is very friendly with children, with whom he will bond. He will easily become an integral part of the family! Every day, grooming and brushing will create a connection between the animal and the person. In addition, brushing him will allow you to check if your pony has any soreness. His environment must stay spotless to avoid the spread of parasites and bacteria. Be vigilant in case of the appearance of worms, which can be the cause of illnesses, mostly intestinal.
Buying a pony must be a well-thought out action, carried out by an adult, because he will be the owner and be responsible for the wellbeing of the pony. Above all, remember that a pony doesn't like to be on its own. This is a very important point: he will need company, or his health will decline.
The RODI conclusion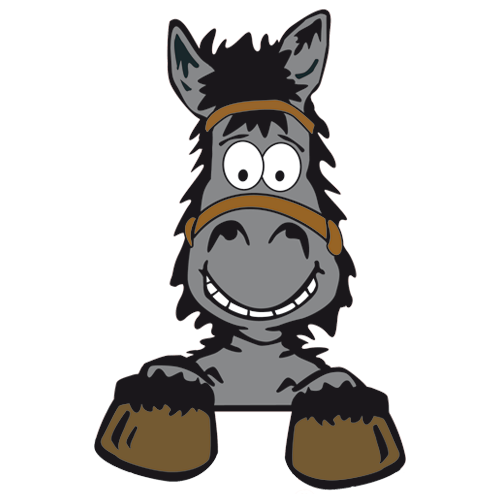 Determine your budget before buying one or a few ponies – food, vet fees, unexpected- whether you are a professional or a private individual.
Make sure you have enough room to welcome him: minimum one hectare per pony. He can live up to 40 years.
Think it through thoroughly before you commit yourself and carefully study all the ads before getting carried away!
Know the uses and the priorities that you want in the pony such as for hacks for your children, teenagers, learn how to ride with a small pony in the field or a pony to graze the land ... Ponies don't like to be on their own, they need company.
Find your next pony on Equirodi