Selling your pony is essentially no different to selling a horse. Ponies are excellent 'mini-horses', and serious buyers will be looking to apply the same high standards of selection, just as if they would if they were buying a horse and responsible breeders of ponies will also want to meet the same requirements as those of any horse breeder. The questions your advert needs to answer would also be the same i.e. what kind of activity will the pony will be used for? What kind of character does it have? Where and with what type of rider, should it be placed to form a strong partnership that can flourish? Here are some key guidelines to help compile your own adverts so that you can find the right buyer for your pony, someone who is genuine and who will have your pony's future happiness and well-being at heart.
Field Companions and Happy Hackers
Firstly always include the breed of your pony, its age and his life experience, for example, is it used to lots of activity? Has it already been ridden and by whom? (eg children, teenagers…?) or is it more of a hardy type, accustomed to a more rural environment where it has been left grazing happily outside in all weathers? Buyers will want to know if he is easy to be around and to handle? Can you brush him and lead him without any problems? Is he used to living out with other animals (horses, cows, sheep…)? Does he like living on his own or prefer to be with others? Is he easy to catch? Does he love human company? Is he in good health generally and up to date with his vaccinations and worming etc. It helps if you can answer some of these questions and be really precise about them in your advert.
Club Level Pony
For this level of pony, your information needs to be a bit more specific. You need to state, how often and to what level your pony has been ridden. For example; what level is his training at? Does he respond well to commands, is he always calm or is he a little bit unpredictable?
What type of rider would be best for him, in terms of age, weight, height, body-type?
Has he always worked at Club level and does it suit him?
What is his temperament like? Does he like to work?
What about his breeding? Include details of his Sire/Dam if you know them.
Does he load into a lorry or trailer easily and travel well?
What areas of club activities does he have potential in, for further development?
Don't forget, that whatever description you put of your pony, it is also your own credibility and reputation that are at stake.
Competition pony
Specify whether your competition pony is ready to compete and in what type of competition for example; show-jumping, pony games/gymkhanas, dressage or eventing and at what level. Have they already won any money or class prizes? Specify whether it is a mare or gelding and indicate their breeding and background, their competition ability, height and temperament. What kind of rider would suit them best? While photos are good in any advert, a video is even better to really show your pony at its best!.
Don't Just Be Clear, Be Totally Transparent!
Provide evidence that your pony has been well-cared for, for example, a record that shows its vaccines and worming are both up to date and details of any dental care or visits from other medical professionals such as the osteopath.
What is the minimum acreage your pony will need, because even if the pony is used to living out it will still have minimum requirements such as a winter shelter, regular hoof care, grooming and brushing, just as if he was a full-size horse! Don't be tempted to fancy up your advert, just be totally truthful, that way both you and the buyer will be happy.
Top Writing Tips
Be precise, but concise, that way both you and the buyer won't have your time wasted. Keep your sentences short and simple and don't go overboard with superlatives. Avoid repetition so you can optimise the space allowed for your advert, for example why use up vital wordspace in an advert with the actual words 'for sale'. Check your spelling and have someone else proof read it before you publish it. Give your advert the best chance of attracting attention by creating a title that is informative and also eye-catching and that reflects the best points of your pony, for example, 'Competition pony, very resilient, loves people' or 'Ideal child's hacking pony' or 'experienced gymkhana pony, gentle, loves to work'.
Add recent photos and videos to your advert ensure they are perfectly clear and show your pony to its advantage and from all angles.Don't forget if you are selling a child's 'first pony', it is important that you show the pony being ridden so that your potential buyer can ascertain very quickly how your pony behaves under the saddle and see whether or not, it is likely to be a safe ride.
Don't Scrimp on Your Photos
It can't be stressed enough, that a good video can be the best tool to showcase your pony from the all the best angles. You can show them in action, how they behave, their paces and technique. Avoid adding soundtracks, just show your pony at walk, trot and canter to instantly generate buyer's interest.
Whatever you put in your advert, you must include the following:
Name
Height
Mare/gelding
Breed
Origins (sire/dam/damsire etc)
Date of Birth
Colour
Price
Competitions/Prizes
Experience/Level of Pony i.e. well-handled/lunged/backed etc
SIRE number (France only which will allow buyers to access your pony's information on the Haras Nationaux internet site
Photos/Video
Contact Details
County/Area where pony is available to view
Delivery Possible
A Fair Price
Ask for a fair price. One that will encourage a buyer to fully read your advert and one that will also ensure you avoid getting unrealistic enquiries from buyers not in a position to negotiate or to buy. Before you begin, ensure you know what the current market is like. Too expensive and your pony will not sell at all and don't forget to include the fact that you will continue to be paying costs such as vet care, livery, food etc while you wait for the sale. Choose a price that reflects the quality of your pony, its training, performances and potential. Look for other, similar adverts for ponies or refer to the updated list of pony sales on the Equirodi site.
RODIs Top Tips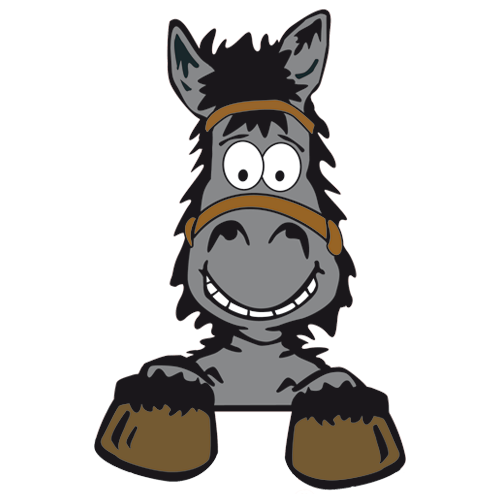 Publish your advert for Free on Equirodi.co.uk the best sales site for horse-lovers in France and Europe
Use an eye-catching title and an accurate and honest description of your pony
Ask for a fair price. One that will encourage a buyer to fully read your advert and one that will also ensure you avoid getting unrealistic enquiries from buyers not in a position to negotiate or to buy. Before you begin, ensure you know what the current market is like.
Don't forget any detail. Whether you are an individual, breeder or professional dealer, state the individual characteristics of your pony/ride.
*Be careful, professional photos are subjected to copyright. Carefully check this aspect before inserting any visuals in your ad.
Advertise your pony for sale on Equirodi