First and foremost, your goal is to find a serious buyer. Someone in whom you will have complete confidence and that will be especially sensitive to the well-being of your animal. To make sure that these conditions are met, there are simple rules for publishing a relevant, striking and informative advertisement that will allow you to find the best candidate possible. Thus, whether you are a private individual or a professional, you will have a clear conscience when you part with your horse. Not only will there be a smooth transition from an emotional point of view but you will also have the chance to anticipate and guarantee a great life for your ex-companion.
The web instinct
The internet is of course ideal for spreading/sharing your advertisement. Forums, social networks, commercial websites…. there is a multitude of possibilities! Faced with such a diversity of choices, the forums that benefit from a well-known reputation in the equestrian world are very privileged, like the Equirodi website, in terms of sales, purchases and exchanges of services and products between horse enthusiasts in France and Europe.
Publishing a free advertisement
To post your ad, the procedure is simple. Plus, its free. The difficulty is therefore to find the right words to write it down. As the owner, you are the most likely person to produce a clear, accurate and honest ad, omitting no details. Whether you are a private individual, a breeder or a professional merchant, specify the characteristics of your mount.
Editorial tips
Be precise while remaining concise. You will save time and so will the buyer. Write short sentences. Do not overuse superlatives and avoid repetitions and reiterations to optimise the space allotted for your ad. For example, it is unnecessary to write "For sale" in the heading 'Sales'….. Look out for spelling mistakes, ask for the opinion of your entourage before posting the ad. To have every chance of capturing the attention of a potential buyer, think of an informative and catchy title by choosing the terms that best describe your horse.
Professionals: do not miss the opportunity!
Confronted with a renewed challenge every day, professionals must care for, maintain and even improve their image and credibility for their target audience. Therefore, their ads must reflect a total honesty, openly describing their horses and meeting the expectations of the buyers in terms of requirement. Thus, they will be fully satisfied with their purchases but also at a later stage they will convey the good reputation of the professional with whom they concluded the sale by word of mouth.
Every detail counts
What are the characteristics of your horse (be open, describe in detail its faults and its qualities)? Specify the sex, age, coat color and breed. What is his personality? Did he ever experience any physical or psychological trauma? How does he react to contact with adults and children? Is he healthy? Are his vaccinations up to date? What are his origins, his lineage? Has he participated in any competitions and what were his results? Has he been trained for a specific discipline? How is his dressage? Does he like working? Is he ridden in a bit or a hackamore? Is he kept in the stable or in the field? Is he broken and at what stage? Is he docile when entering the horse box and during journeys? What are the areas in which he can develop his potential? Never forget that during the description you make of your horse, it's your credibility and reputation that are at stake.
Tristan - 15 year old gelding reared in the field - elegant and disciplined - £5,000
Luciole - 8 year old mare - sporty and good showjumper - £7,000
Vaillant - 3 years old – to be broken – good temperament, loves to be in the field – £1,500
Take some photos
Accompany your ad with several recent, clear photos taken from different angles and which highlight the attributes of your pet. The potential buyer will be able to decide quickly whether the horse interests him or not. Furthermore, if you present your horse as being a show jumper, you should have a photo representing your horse's ability on an obstacle of appropriate height. Similarly, for a dressage horse, the photo should show the horses gaits and scope. If it's a pony for a child it should be shown with a photo of a young child riding it.
...in action
A video is a great asset to present your horse under its best light. It will allow the potential buyer to see the horse in action, to observe his behaviour, to appreciate his gaits and his technique. Avoid adding any background noises. The sight of your horse walking, trotting and cantering should be enough to capture attention in a maximum of two to three minutes.
A fair price
Offer a fair price straight away. This will encourage the buyer to read your ad and will help you avoid receiving any unnecessary messages or emails, which will contain no real trading prospects. First make sure to inquire about the market. You will not be able to sell a horse that's too expensive. For you, this will mean having to keep him in good shape and condition at your own expense (veterinary care, pension, food etc.). Know how to evaluate the price of your horse according to its qualities, training, performance and potential. Through the Equirodi site, you can estimate the value of your mount according to its discipline, age and pedigree. You can also browse the other ads for horses that are similar to yours. This will allow you to establish a price range that is reasonable and in tune with the market.
Let yourself be guided
To assist you in the sale of your horse, Equirodi has developed a very precise research tool, enabling potential buyers to define the characteristics that interest them and to target horses that meet their criteria.
Whatever your ad is, here is all the necessary information that you need to fill in:
Height
Sex
Breed
Date of birth
Coat color
Price
Preferred discipline and prizes, trophies
Level of the horse ( handled, lunged, broken etc.)
Origins ( father, mother, mothers father etc.)
Sire number ( it allows visitors to access your horses file on the national stud site)
Phone numbers
Mail
Region in which you live
Now you hold all the cards to write a nice ad!
The RODI conclusion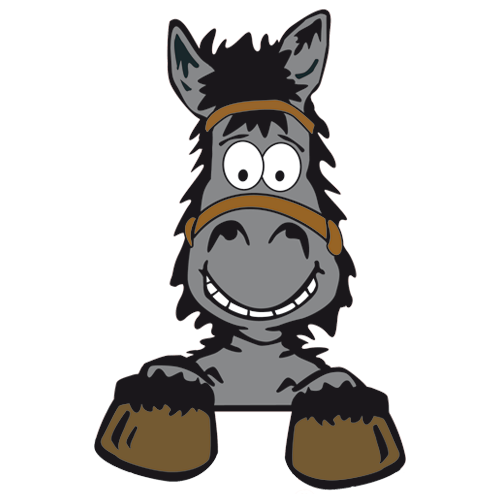 Write a catchy heading and an accurate and honest description of your horse.
Add good quality photos and videos
Set a fair price in line with the market.
Give all the information that will allow your buyers to find your ad easier and faster.
Advertise your horse for sale on Equirodi
1 Be careful, professional photos are subjected to copyright. Carefully check this aspect before inserting any visuals in your ad.