An "All-Rounder" is a horse capable of doing several disciplines, versatile, flexible and open-minded, compliant, curious, who is not afraid of anything and is not reluctant to work by adapting to (almost) all situations. It offers multiple abilities and can make the rider who wishes to live with their mount very happy, integrating disciplines such as moderate show jumping, strolls, cross-country, dressage ... Usually, this type of horse has great adaptability. Which makes it an exceptional companion, in the long run..
Versatility
Buying a versatile horse is not that easy. This type of horse remains rare because it must be able to do several disciplines. It must therefore be tested on its adaptability and not on a single aspect. This is done to ensure your pleasure and his. Obviously, he must perform the three paces without complaining. His conformation must be good and especially adapted to all the requests of his rider. His temperament must be gentle, compliant, engaging, easy-going; he must obey every order with pleasure, and of course be easy to train. For example, he must not hesitate to jump small fences, like to go for walks, not refuse a request from his rider, not be scared of the road, feel safe and not react to cars or other engines or presences who will cross his path.
Observation and feeling
The allrouder horse will be able to become one with his rider. On the care side, he will have to accept the trainers easily, submit himself to veterinary or osteopathic care without any problems ... In short, he must be cooperative. Before making your choice, watch him being ridden by a rider before you try him yourself. What may not work with one rider may work with you. The feeling must naturally fall in place between the horse and you. Then test him ... ride him with unusual objects, such as a tarpaulin or blanket in your hand, sticks or any other object that will or will not make him react. If he is comfortable with these visual and carried objects, it will be a good sign as to his ability to adapt to novelty.
Handling
Touch him in stable. The allrouder horse must be physically comfortable with you. Pat him, curry him, touch his tail, his spine, his rump, his belly, his feet ... without him trying kick you! Evaluate his reactions. Trust must be established, he must let himself be handled by you without apprehension. He must not give the impression of protecting his territory and putting you in danger physically. He must easily accept being handled, or even come to you naturally when he is in the field and accept your presence if he is in a stable. Walk him with a lead rope, he must walk quietly at your side, without trying to escape. The allrounder horse has a docile and friendly behavior that will give you a lot of pleasure and great experiences when you're together.
RODI gives you advice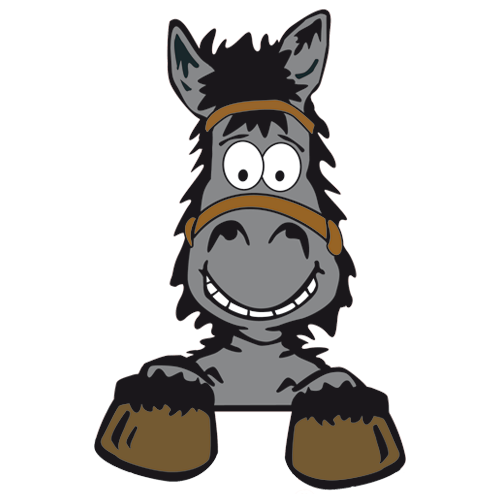 The allrounder horse is the most difficult to buy because it is rare and valuable, so be prepared to invest enough time and money to find the right companion for you. And that you are happy together!
He must know how to do a little bit of everything, and well. Once you form a complete relationship with the horse you will often keep it forever.